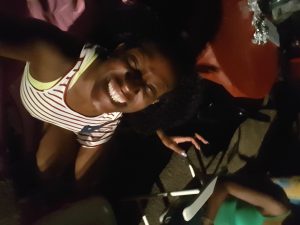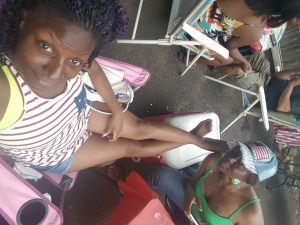 Wwoooowwwwwww……  It feels like it's been so long… To my faithful followers… my bad for taking so long to get back… To those just joining me… WELCOME!!!
Next:  HAPPY 4TH OF JULLY!!!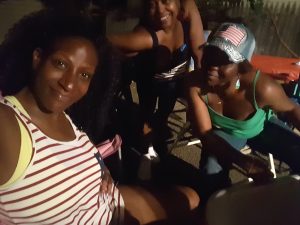 I realize I've been out of touch for a bit, but if you are with me on the Facebook and Instagram… you've heard that two events last week were cancelled. (If not, join me!)  The Time Out NY Pool Party and the Silent Disco were both cancelled due to inclement weather.  I was ssoooooo looking forward to both.  My swim suit is actually still at work waiting for the new date. (Pool party rescheduled to July 12th… looking forward) (If you can join me, let's do it!)  Plus, I blew off the fireworks because I'd had enough from the other two days.  Let me just say… weekend fulfilled!!!
Even though two events were cancelled last week, I still had a wonderful (AWESOME/FUN) week.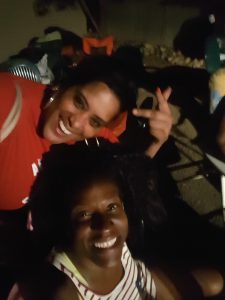 Sometimes in life you just have to keep pressing forward despite the setbacks.  My cancellations gave me more time do something that is actually totally important to me… cooking for my family.  Although I had a schedule based on planned events, it was nice to have more time to cook for my family cookout on Sunday.  And even though this summer is about FUN… cooking for my family is a part of that.  It makes me feel good to know that I could do something to help out and make something my family enjoys.  Turkey sausage, with onions, peppers, mushrooms, and potatoes and chopped BBQ.
The turkey sausage, I've been making for years.  It's something I came up with during the time I stopped eating beef and pork and somehow it has stuck.  I now make it from time to time for family events.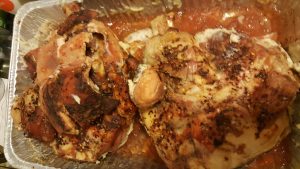 It's the chopped BBQ that has a nearer and dearer place in my heart because my Auntie Net taught me how to make it.  It's really one (and I mean just one) of her specialties.  But, one day I asked her how to make it, and over the phone she guided me through.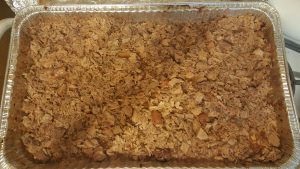 What I didn't know at the time is that it was a several day process… but she hung in there and taught me what I needed to know. I always say I don't know how to cook, because my aunts and my grandmother can cook.  Me, they taught me how to make stuff.  Perhaps with time, I will be a cooker like them.  For now… I'm totally grateful they taught me to make stuff.  (And that I can read… that helps me make stuff too… especially with the Google)
In addition to cooking this week, I spent some time with one of my oldest and dearest friends.  Actually, I don't like the way that came out because he has grown from one of my oldest and dearest friends… to my one of my closest families.  When I met Brian… he was a totally lovable guy… with some of the craziest shenanigans around.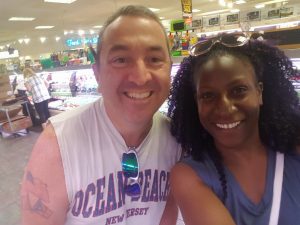 Today… he's that same crazy guy, with a wife and three kids… all of whom I love.  I always say… Mia is our first baby.  (Actually, their first baby, but you get what I mean) I have been friends with them for that long.  AWESOME.  Anywho…
I spent Saturday with them (forgot my lettuce) and headed back home on Sunday morning to finish off the dishes I prepped for the family cookout on Sunday.  Needless to say I got everything done on time… and made it to my cousin house for the cookout somewhat on time. (surprising) While I don't remember much about what happened there… I do remember discussing what I did on Thursday…
Lemme just say… It involved this place…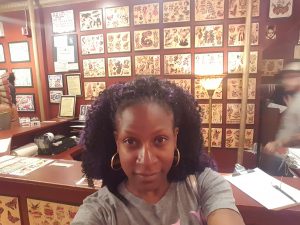 And That's All I'm Gonna Say About That!!!
Hopefully this week I will be back on track… with my events and blogging.  (It's a ton of work though) I have two things on the calendar this week that if they pan out… It would really take AWESOMENESS to the next level.  I won't mention it, nor will I put it on the calendar, but if it happens… trust, you will hear about it immediately.  So…. Please join me on the Facebook and Instagram.  I may have missed a few days posting, but believe me I-am-not slowing down.  I still need to post about the bachelorette party for my girlfriend who's wedding is Thursday (7/7/16) so I figure I'll combine those two post after the wedding.
I really need ideas for things to do this month, because for some reason my calendar is not as full as I'd like it to be, especially since my BIRTHDAY is less than a month away.  I'm ready to take this AWESOME Summer of FUN!!! to the next level!  Then again, given what happened on Thursday… I'm not so sure what I could do to turn it up (any more than this).  No worries… just as long as I keep it going!!!  I have committed to you… the readers of the blog, that I will have an AWESOME Summer of FUN!!!  That said…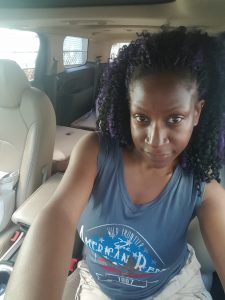 If you have some ideas… let me know.  I'm down for an AWESOME summer and it's happening every day.  This is my true story in the making.  Stay tuned for more!!!