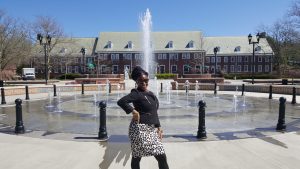 Inspired by LIFE!!! My blog was created to ensure Rashia's 2016 AWESOME Summer of FUN is a success, by letting you – the readers – hold me accountable for getting out and doing things this summer.  So, the plan is to get out there and LIVE!  Do things that I want to do that interest me (at least somewhat) even if I don't have anyone to do it with.  For the full back story of how and why I came up with this idea, go to My BackStory page to read all about it.  And don't forget my commentary about the Beyoncé concert.
LOOK over there—>>
To check out my RECENT POSTS to keep up with my summer exploits and ARCHIVES for stories you missed.
I plan on having an action packed summer so check out the list of upcoming activities below.   Feel free to join me or make recommendations on things I should try.  I also look forward to reading your comments, so leave LOTS!!!
My life is an open web page right now and I invite you to take this journey with me…
Upcoming Activities:
6/25/16 – Saturday:  Bridal Shower – Hillside, NJ
6/27/16 – Monday:  NBCS Meeting
6/28/16 – Tuesday:  Time Out NY Pool Party – NYC (Moved to 7/12)
7/1/16 – Friday:  Silent Disco, NYC to Brooklyn – (Cancelled)
7/3/16 – Sunday:  Holiday Cookout, NJ
7/4/16 – Monday:  Fireworks!  NYC (I'm gonna go this year!) –  I missed it!
7/7/16 – Thursday: Beach Day, NJ
7/7/16 – Thursday:  Friends Wedding
7/9/19 – Saturday: National Anthem, Citi Field
7/12/16 – Tuesday:  Time Out NY Pool Party – NYC
7/15/16 – Friday:  Zumba @ Church, Newark, NJ
7/23/16 – Saturday:  Guns N' Roses Concert, MetLife Stadium, NJ
7/25/16 – Tuesday: Straight Outta Compton Movie Night in Brooklyn
8/3/16 – Wednesday:  My BIRTHDAY!!!, Point Pleasant Beach, NJ
8/20/16 – Saturday:  Insane Inflatables 5K Run, Brick, NJ
My true story in the making…