Friday:  Night 2!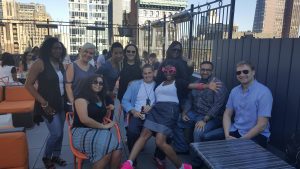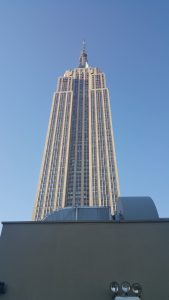 Ssooo… this is the night I've been looking forward to.  Our office was relocated to NYC from Queens in mid-November 2015.  Although all are welcomed… a good group of us typically get together once in a while for Happy Hours. (Why they need the s at the end… I still don't know) But… since we've been in the city, we haven't gotten together.  I mean like… there was one prior outing, but it just wasn't the same.  Guess we were waiting for the weather to really break… so we decided on a date for last Friday.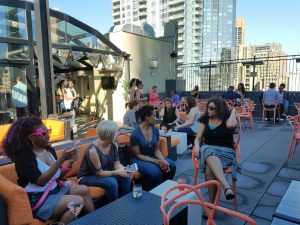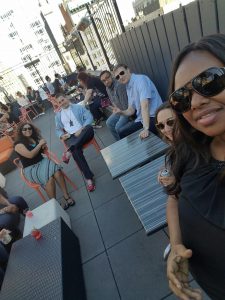 From the onset, it didn't seem like things were coming together like they should.  (or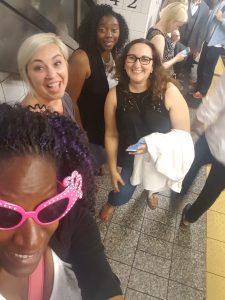 normally would) I had a meeting in another building at 2:30 so I was endanger of missing Happy Hours.  I bumped into a few people who I thought would be coming with us in the tunnels on my way back to the office. (Where are you going and what time are we leaving?)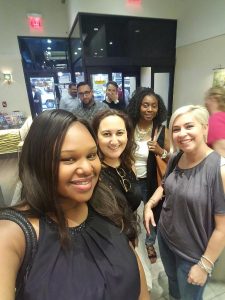 When I get to the office, I hear we're not leaving til 4, cause we gotta wait until everyone is officially off-off.  (Makes sense cause we don't want no trouble) We finally leave the office to catch the local  6 train, (And wouldn't you know it) it ends up being an express and took us three stops out of the way.  We make our way back to our intended stop only to find out the venue had a private event and wouldn't be opening up to the public until 5pm. (C'mon man) So… we head to the place across the street – super tiny and no seats… (this is not gonna work) DARNIT!!!  This evening isn't looking good.  We can't possibly stand here for the next few happy hours… Who would be happy about that???
OK people… This is going down the hill really fast, let's rally! Decisions are made.  Let's leave the tiny place with enough time to be the first group of people at the other place and commandeer some seats for the entire crew.  Once situated, let no one infiltrate our section, cause we must all have a seat.  Everybody in… check, everyone on board… check, hands in… break!!!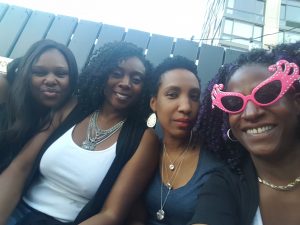 Let's just say… I love it when a plan comes together…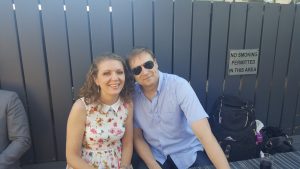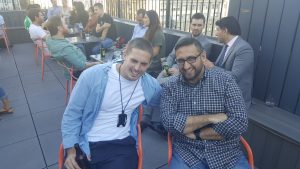 Now that we are comfortable, (at the original place) it's about 5:30 (2 hours after our usual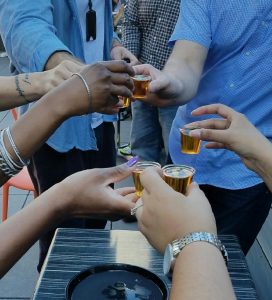 start time) Let the happy hours good times commence.  And that they did.  We ended up talking, laughing, taking pictures, and shots! (not too many shots – NYC drinks are pricey) A good time by all that lasted a while.  Under the stars on a rooftop in NYC, a group of co-workers came together for some 2016 AWESOME summer Fun!!!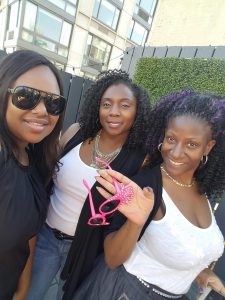 I'm glad the group thought it not robbery to include me in the outing, especially since they knew I would be writing about the evening in my blog.  Special shout outs to my co-workers.  I had a blast with you guys.  And a SUPER special shout to Adrianne for taking so many photos.  (I may have found an assistant) Good times…
Also, I couldn't let the post end without including… The SHADES!