Thursday:  The first night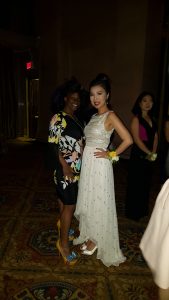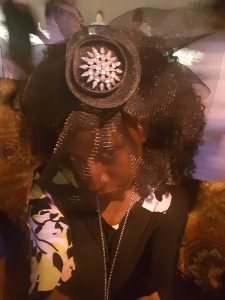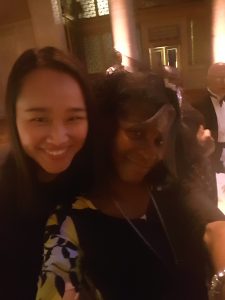 My profession often requires I attend nighttime events.  I used to attend many more events – you know, when I was younger and worked in private industry.  (Corporations have (had) money for everything) My event participation has dwindled a bunch now that I work for the government. (I guess tax payers don't want their hard earned dollars going to my event participation – the nerve) That aside, I was invited to attend the Outstanding 50 Asian Americans in Business, 2016 gala at the legendary Cipriani on Wall Street on Thursday.  I wasn't sure what to expect, and I guess it's better that way – no expectations, no let downs.  So although I tend to stay away from events now and days, I'm glad I went to this one, even if just for more content for my blog.
Anywho… Cipriani!  This place BEAUTIFUL!  Super high ceiling, balcony overlooking the dance floor, marbled bathrooms, fine linens, and exceptional service.  (No wonder the celebrities get married there) The evening started as most do with cocktail hour – so you must be on time, and passed hors d'oeuvres.  There always something magical about food wrapped in bacon, but they didn't have any – huge let down for such a fancy place.  But the rest of cocktail hour was on point.  Once seated, our table was filled with co-workers (that I usually try to avoid) when I realize why I don't really enjoy these events anymore… the company.  But I'm here… I need fodder for the blog… so I'll do my best to enjoy myself.
And what do you know… It WORKED!!!
Thanks to the help of my co-worker/friend Christine who stood by my side the entire time.  It was better having at least one friendly face.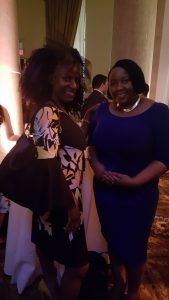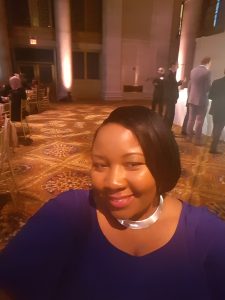 Before I know it, I'm laughing and joking with the same people I dread talking to during the day.  I guess people are a lot different outside of the office.  More relaxed I guess because we actually had a good time, together.  Let's just say the cocktail hour did what it was supposed to do.  Our table had a few vacant seats, and we worked as a team to eat the extra scallops (delicious) accompanying the salad, pass me that xtra piece of bread please, oh wait… they're walking around pouring wine… ahhh, yes please.  Dinner was served a la carte style, meaning, they brought each portion of the meal individually.  Meat-check, starch… woooaaaa, wooaa… What's in that?  Smells super cheesy, what is that…risotto…  I don't mind risotto, but what I do mind is risotto with cheese… eew, I don't do cheese.
But, before I know it… my handy dandy table server, who I have gotten to know much  better over wine… comes out and places a ratatouille veggie dish before me.  This just looks exquisite!  But I'm thinking what is this… they say… it's because you don't eat the risotto so this is the vegetarian dish.  Usually it comes by itself, but since you actually eat meat, you also get the meat too!  My lucky day!!! Thanks so much Cipriani! (delicious)
Long story short, I actually enjoyed my evening with co-workers that I'd much rather not speak to during the day.  I'm glad we had that evening together so we could get to know each other better.  Maybe it will allow us to move forward viewing each other as actual people and assist in the way we communicate with one another and our decision making.  During work hours, I'll do what I need to do, with whomever I need to do it with to get the job done.  Otherwise, I'm not too keen on spending time with random people outside of work which is why these events don't appeal to me anymore.  However, I am glad to say that I went to this one. I had a great time with new people.  It's good to say I now see my co-workers in a new light.